Haggadot.com is a project of Custom & Craft Jewish Rituals Inc, a tax-exempt 501(c)(3).
Custom & Craft is a design studio and media lab using technology and design to imagine new formats for engaging in ancient traditions.
Our platforms Haggadot.com, [email protected] and Customandcraft.org and DIY products make ritual accessible, meaningful, and diverse – giving individuals the tools to create for themselves and to discover the other creators in their community.
Our work would not be possible without the generous financial support or our past & current sponsors including:
Jim Joseph Foundation
Schusterman Family Philanthropies and the ROI Community
Joseph & Harvey Meyerhoff Family Charitable Funds

UpStart
Joyce & Irving Goldman Foundation

The Righteous Persons Foundation

The Slingshot Fund

The Jewish Community Foundation of Los Angeles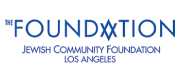 Jack,Joseph and Morton Mandel Foundation

Jumpstart for our early fiscal sponsorship and mentorship
And more than 4,000 individual donors from our community!
Please help us sustain our site by making a donation today.